WILL THE CELTICS MAKE A MOVE BEFORE THE TRADE DEADLINE?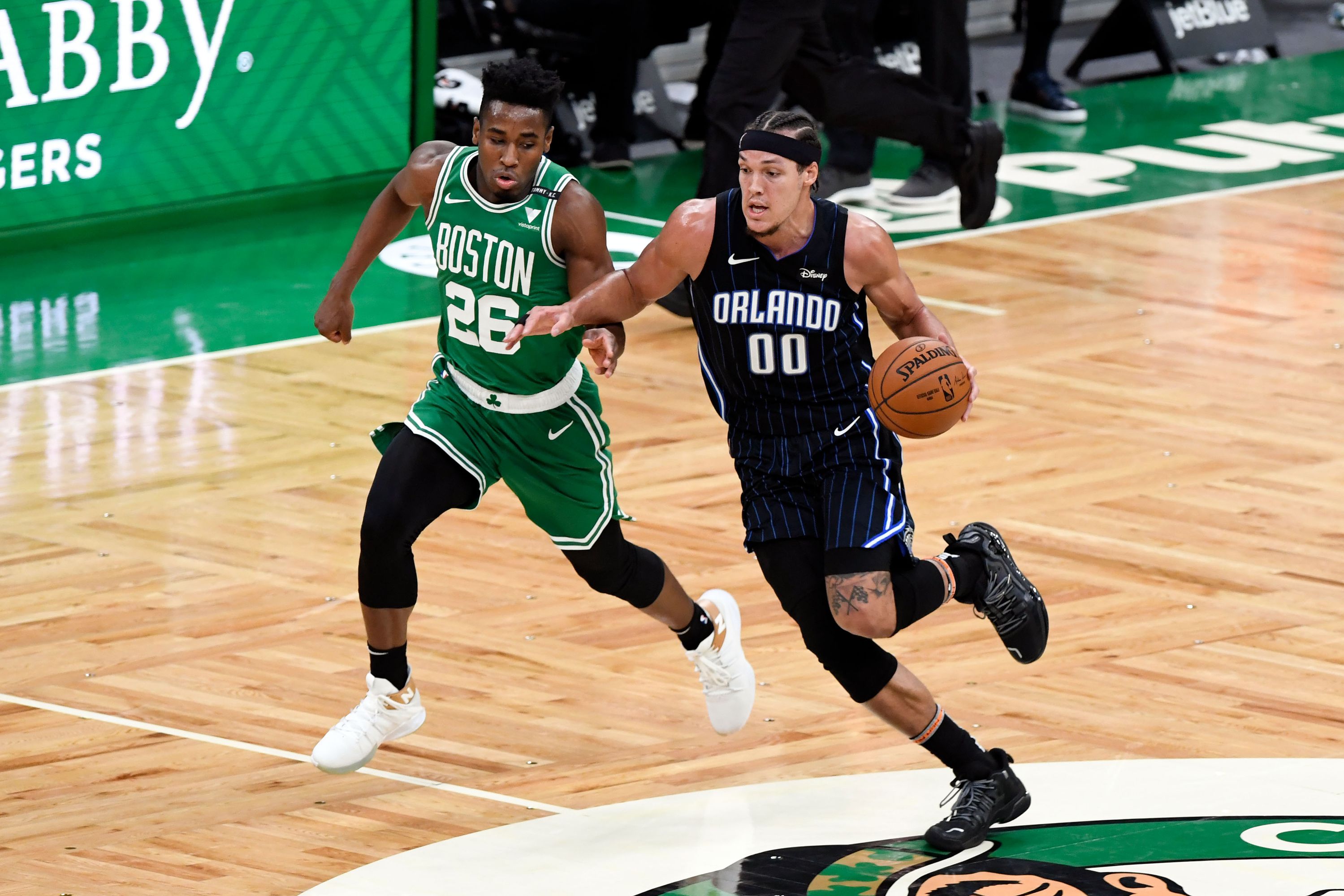 Article written by Dylan Devine (3/23/21)
We are two days away from this seasons trade deadline and rumors are swirling that the Celtics are getting ready to make a move. The current rumor going around is that the Celtics are the frontrunners to trade for Aaron Gordon. Trade talks between Orlando and Boston have appeared to really ramp up over the past few days since the initial report of Gordon requesting a trade came out. According to @KeithSmithNBA on twitter, the Celtics are on the top of Gordon's list of teams he would like to be traded to. Boston is also said to have Gordon as a top priority before the trade deadline on Thursday. The possible trade scenario between Boston and Orlando is reportedly centered around the Celtics sending Marcus Smart and two first-round picks to the Magic for Aaron Gordon and Evan Fournier.
Gordon is currently averaging 14.7 PPG, 6.8 RPG, and 4.2 APG. Fournier is averaging 19.1 PPG, 3.1 RPG, and 3.6 APG. Both players would be a big help to the Celtics. Are they worth trading Marcus Smart though? Smart is the heart and soul of the Celtics and has been for years now. Losing him would be a big hit, but the Celtics need a deeper roster and desperately need to add depth to their rotation. Adding Gordon and Fournier could really help Boston go from the mediocre team that they are right now, to possible championship contenders. If this trade ultimately does happen, IMO Brad Stevens need to change up the starting lineup. Have Kemba at PG, Brown at SG, Tatum at SF, Gordon at PF, and FINALLY start Robert Williams at C. We'll have to wait and see if this trade is pulled off and if Boston can get back to their winning ways.