TOP FIVE NBA 2K21 PF OVERALL PREDICTIONS
Article written by Dylan Devine (8/22/20)
1) Giannis Antetokounmpo (Milwaukee Bucks)
Overall prediction : 98
Giannis is a arguably the second best player in the NBA behind LeBron James. He is an absolute monster and is practically unstoppable on the court. Antetokounmpo is in the race for 2019-20 MVP alongside LBJ. He is one of the best players to use in 2K without a doubt.
2) Anthony Davis (Los Angeles Lakers)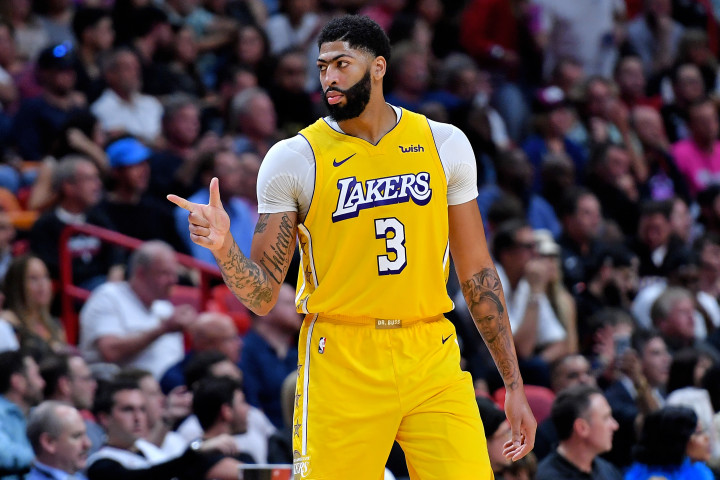 Overall prediction : 97
In his first year on the Lakers, Davis had a fantastic season. 26.1 PPG, 2.3 BPG, 3.2 APG, and 9.3 RPG. One of the best players in the league on both sides of the court. Playing on the Lakers with the duo of LBJ and Davis is always a great option.
3) Jayson Tatum (Boston Celtics)
Overall prediction : 90
Tatum has had an amazing year in Boston. In his third season in the league, he has put up career high numbers and has proven to be one of the real future stars in the NBA and is the Celtics superstar player. 23.4 PPG, 3.0 APG, and 7.0 RPG.
4) Pascal Siakam (Toronto Raptors)
Overall prediction : 89
Another guy who has improved his stats everywhere. He is definitely the superstar player for the Raptors and has a bright future ahead of him. This season he averaged 22.9 PPG, 3.5 APG, and 7.3 RPG. He is a big reason why the Raptors ended up with the second seed in the eastern conference.
5) Zion Williamson (New Orleans Pelicans)
Overall prediction : 86
In just 24 games played in his first season, Williamson averaged 22.5 PPG, 2.1 APG, and 6.3 RPG. We didn't see much of him in his debut season, but when he did play he played great. The former number one pick is one of the young stars of the NBA and is already as superstar in the league. Dunking with him in the game is always fun.